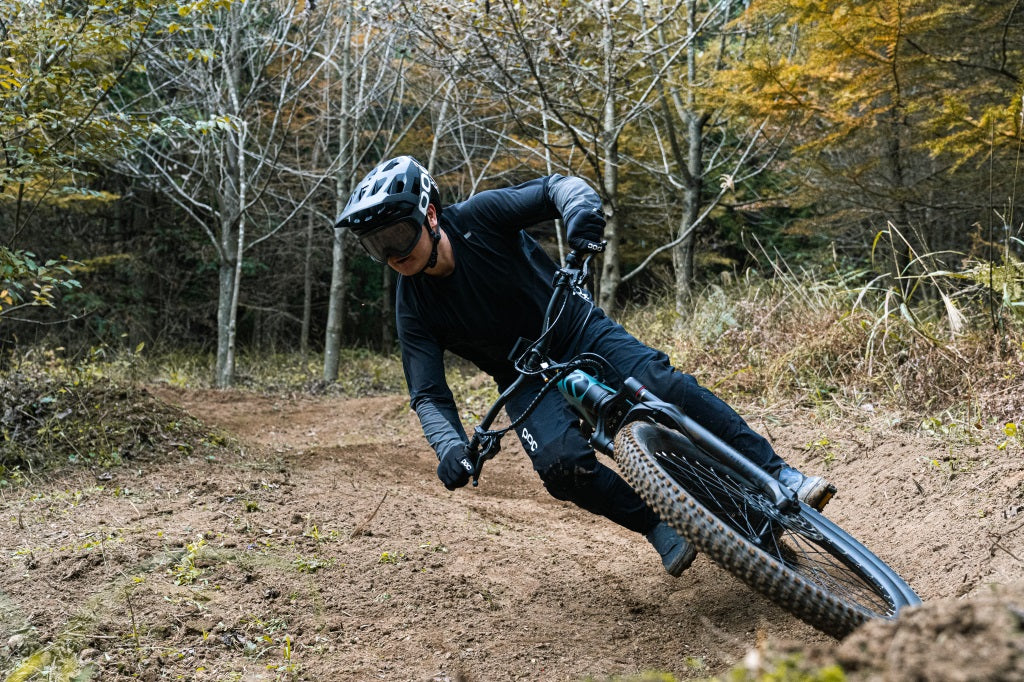 AM1000 V6 option accessories for choice:
FREY mudguard, front and rear lights, gear shift sensor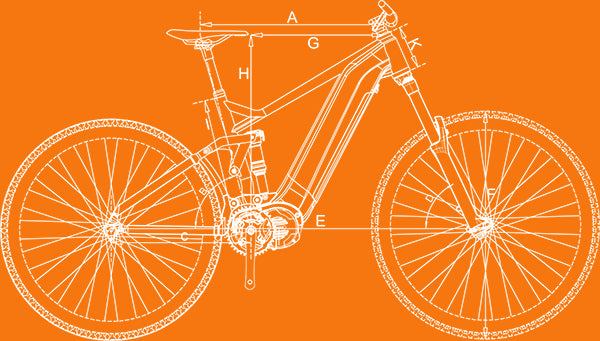 AM1000 Geometry and main Specifications:


AM1000 details showed: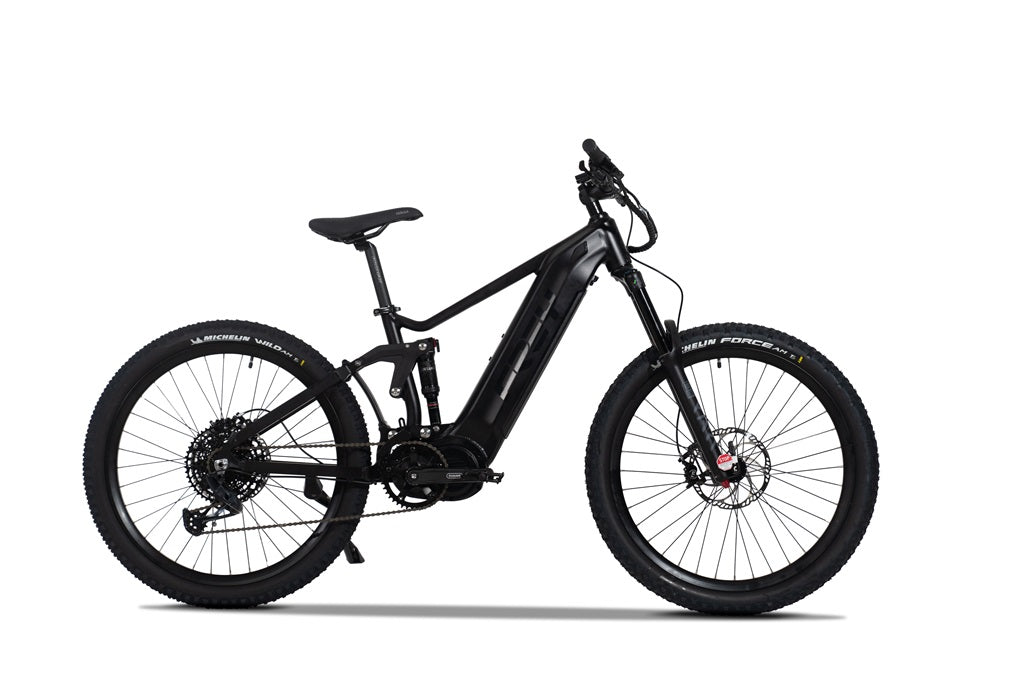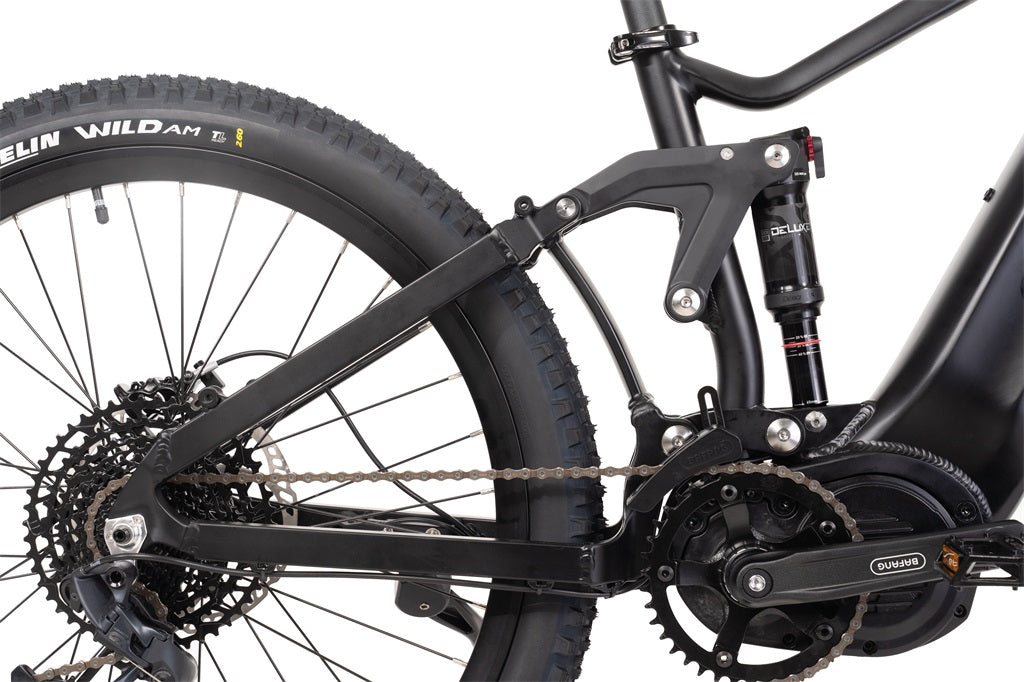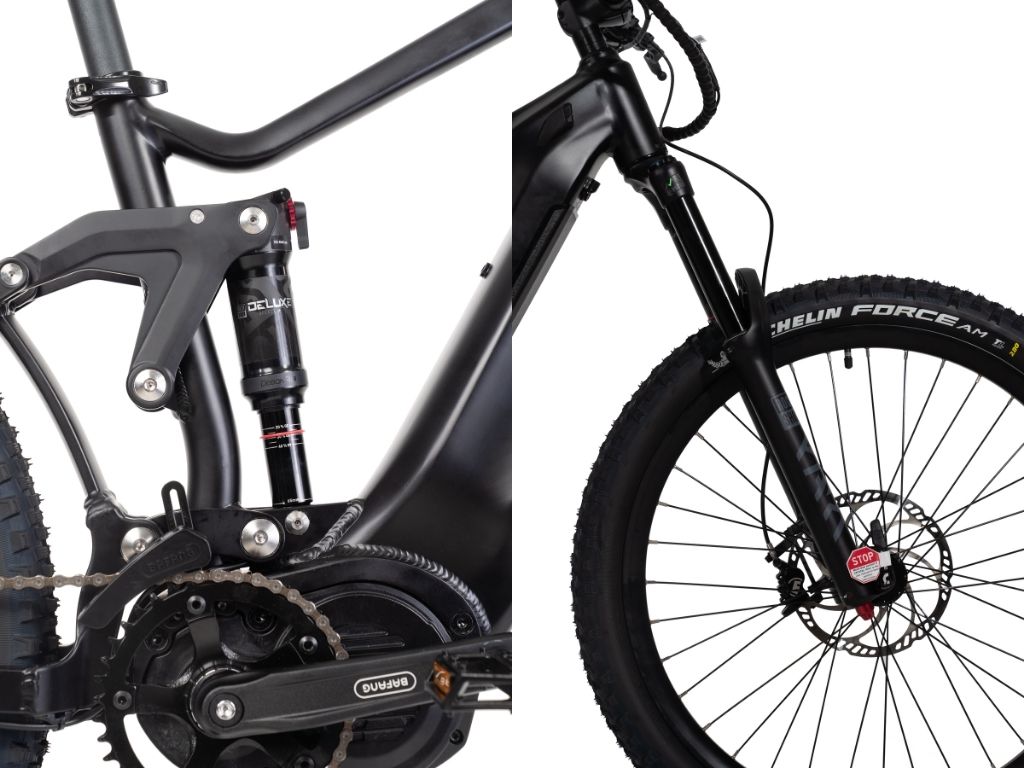 AM1000 main features:
F/R 160mm travel, all mountain bike type, competent in various terrain applications.
Bafang M620 mid drive system, peak power 1500W, max torque 160NM.
Equipped with a large capacity battery system 1008WH to get a longer mileage.
Multi power modes: throttle for pure electric; PAS in ECO/SPORT 2 modes for choice; walking pushing mode available.
Rear rack, mudguards and lights as option to add, adapt to various scenarios. It can be a high end multifunctional commuter bike, and it is also a real big power eMTB, both good for utility and off-road playing. Suitable for various consumers.
FAQ before ordering:
How to choose the bike model, size and color?
If you have learnt about FREY bikes and you have plan to order the determined model, just find out the bike model in product list and choose suitable size and color available to order.
If you have not final decided what bike to order, you can contact us to tell you specific needs and we will advise or recommend some model for your choice.
About size to choose, general advice for the size fit for different height riders as below for reference:
M size 165-175mm, L size: 170-180mm, XL size: 180-190mm
You can also find a detailed geometry chart for the model in the product page. And you can check and decide the size by yourself.
What's the order lead time?
For small quantity order 1-5units, lead time for the order ready to delivery is 2-3months. Depend on the model, size, color and quantity. We will confirm a lead time after checking your order.
What's the delivery channel and shipping time?
To USA: Price include shipping cost to door.  Shipping time: 50-60 days.
To Europe: Price include shipping cost to door.  Shipping time: 50-60 days.
To other countries: please inquiry us, final cost needs to be confirmed.
How to done receipt confirmation?
As soon as you get the order package, please check whether the outer packaging is intact without damage. Then unpack the bike carton, take out the bike and assemble it completely. Finally, turn on the power and have a test riding to confirm the bike is in right condition and works well. If there is any doubt, please feel free to contact us immediately to confirm.
What's the product warranty?
We offer 2 years warranty for electrical system include battery, charger, motor system and bike framework after you receive the bike.
Please kindly note you must make sure to use the bike in normal and suitable condition without unauthorized disassembly, modification, abnormal, overload or excessive use, impact, accidents etc.
And bicycle consumables include tires, brake pads, chain, cassette etc are not in warranty area if they are in good condition and works well when you receive the bike.
How does the aftersales service work?
If you have quality problem in warranty and normal use. Please do not try to disassembly or repair before contact us to state the original condition with detailed description and related photo or video. And tell your order number, bike frame number and receiving date at the same time, we will check your case and response you within 24 hours as soon as possible.
Next step, if further more information required, we will ask you to confirm and analyze your case. It will cost 1-3 days and we will feedback as soon as possible.
Finally, we will conclude a solution and confirm with you, we will proceed it after your confirmation. Maybe send you some replacement parts to you or find some localized solution if necessary.
About canceling an order.
Accept unconditional cancellation within 3 days after placing order done payment. We suggest you consider your decision well before placing an order. After 3 days, in case the order needs to be cancelled due to special circumstances or force majeure. You need to contact us about the situation and we will check the possible solution.
About modifying the order
We accept unconditional order modification within 3 days after you place order and done payment if confirm the change can be achieved without problem. After 3 days, if require to do some changes, some extra cost and a new lead time should be check and confirm again before modification.
About refund
We do not accept unreasonable refusal after receiving goods. Please check the goods condition as soon as you receive it and confirm whether everything is OK and the bike works properly.
Note: To returning customers and friend's referrals, please contact us for confirmation, FREY will provide discount codes, and you will enjoy the corresponding discount amount when placing order.